You've been hearing about Bryant Greene since Last Comes Love and now you get to meet him. If you read the second book in the Love Is Cure Series, LUST, you got a sneak peek at chapter one from GREED.
(Please note: GREED is the final book in the series to get a sneak peek in a previously published book.)
Anyway, things continue to get interesting, especially with the addition of a familiar character from Loveless, Zoe Stewart.
GREED is scheduled to drop next month! Here's a teaser…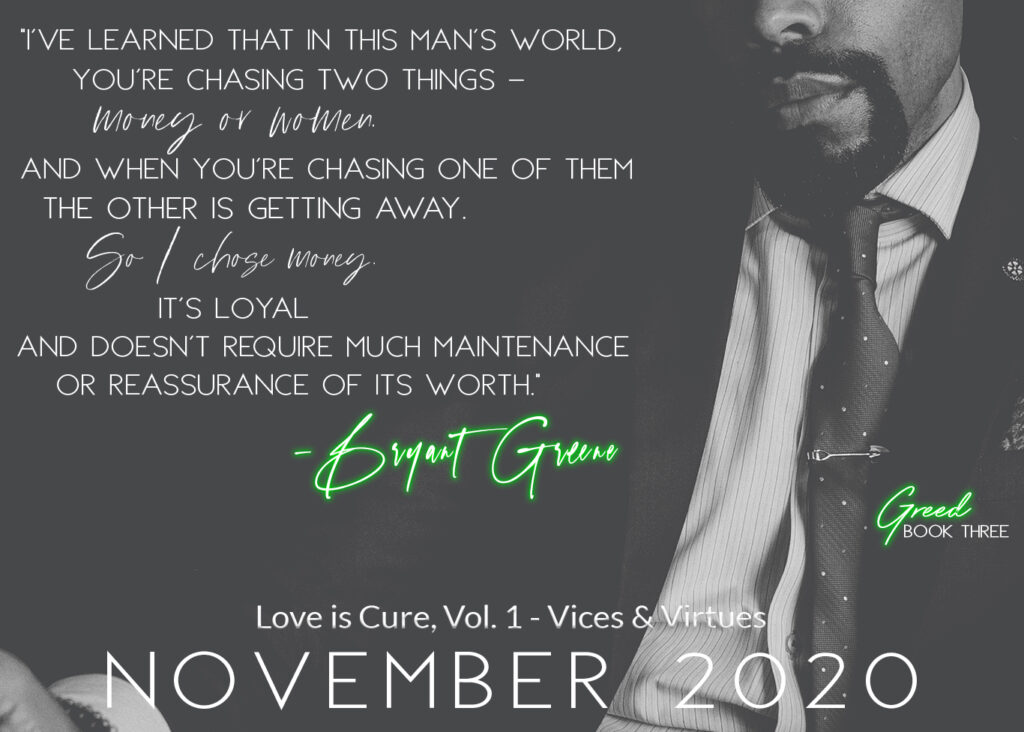 Read More