Here are my 2023 book releases!
*If you are looking for the full list of books in my catalog, CLICK HERE.
---
August 2023
Title: When Life Gives You Sunsets
Release Date: August 30, 2023
Series: The Energy Series
Type: Novel
Buy Link: Amazon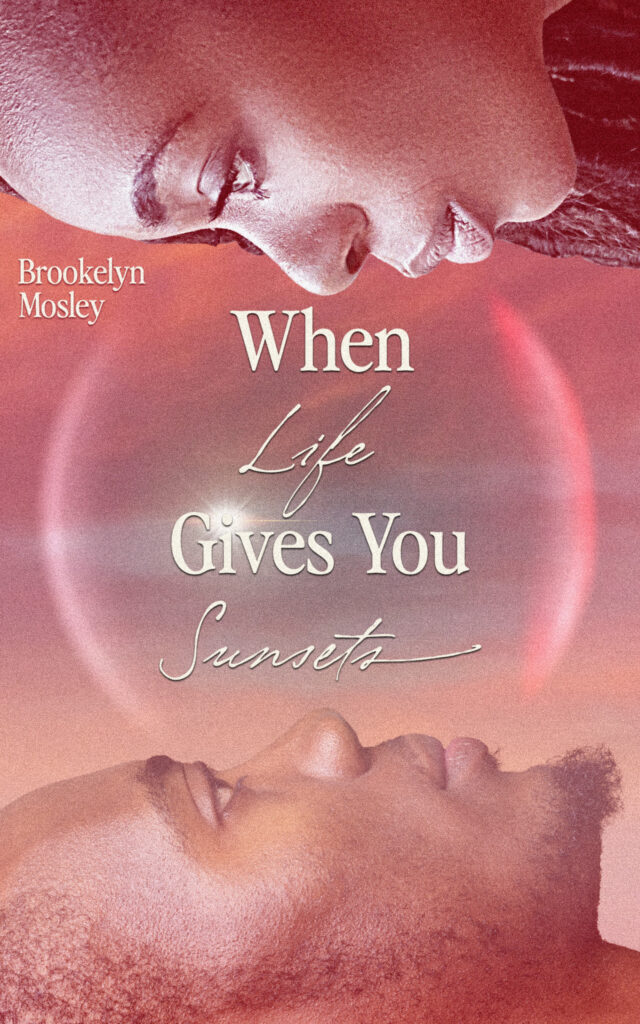 Synopsis:
What if at the very moment you gave up on finding love, you found hope for it over 4,000 miles away? Would you allow yourself to explore that hope to confirm if it's real or would you let doubt decide for you?
When Clarke Ali encountered Yusuf Baldwin while en route to her vacation in Maui, a misunderstanding quickly forms a skewed first impression. Clarke had just discovered a truth that morphed her newly sprouted optimism from love to jadedness, and Yusuf had experienced a painful loss he convinced himself he would never recover from in his lifetime.
Neither Clarke nor Yusuf wanted anything to do with love again after their experiences with it. To them, love wasn't worth the effort to pursue. Especially since their love lives had uncovered that forever has an expiration date. But something more powerful, more significant than their island stay, keeps putting them in the same space at the same time. What they do with that time proves that what they've discovered in each other isn't as random as they thought. It may have always been written in the stars.
If they allow it, their chance meetings on the island of sunsets will reveal to them both that painful endings can lead to healing beginnings, too.
Will they be brave together and let what they found in one another play out long enough to see if what they have is real? Or will their aversion to romantic relationships reduce what they've unearthed in each other to being just an island fling?
*When Life Gives You Sunsets is book two in The Energy Series. Though it is a part of a series, this story, like book one, is a standalone. WLGYS contains sexually explicit content, profanity, grief, and grieving the death of a spouse.
Buy Link: Amazon
---
April 2023
Title: When Luke Met Juliette
Release Date: April 7, 2023
Series: The Energy Series
Type: Novel
Buy Link: Amazon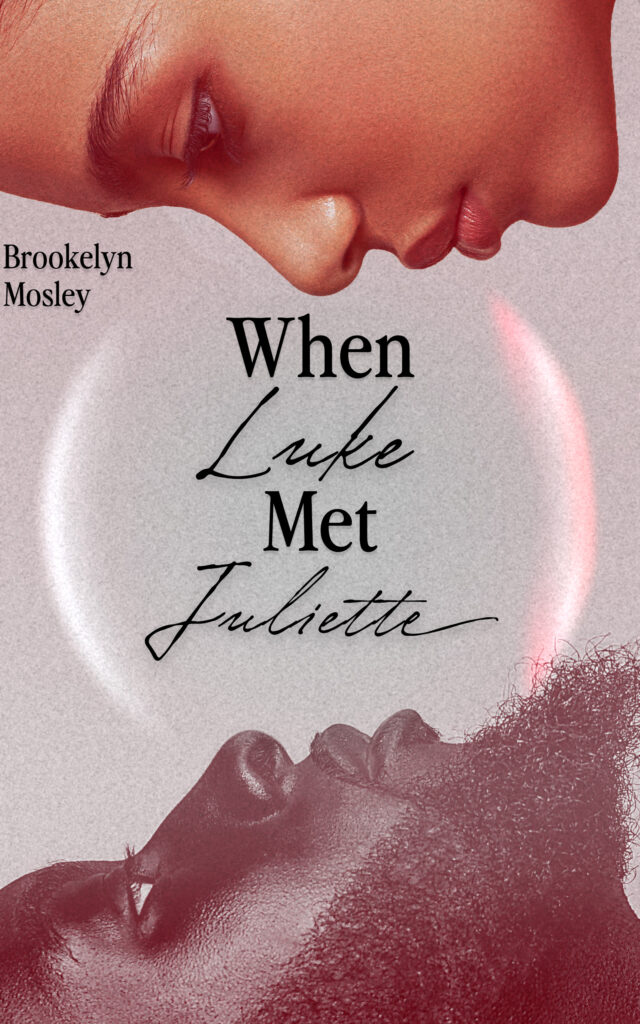 Synopsis:
What if you only got three chances to meet and fall in love with the love of your life but with your first two chances, you simply weren't ready… and the third chance, your final one, is showing all the signs of being in jeopardy?
When Luke Lockett met Juliette Hart for the first time, it was like a moment written in the stars. Born and raised in two different parts of New York, Luke and Juliette attended rivaling universities that encouraged them to hate one another.
Something stronger than any rivalry could ever create kept drawing them to each other in the unlikeliest of ways. But that thing that kept attracting them to one another also played a role in keeping them apart.
Their collegiate affiliations rewarded Luke and Juliette for despising each other. Hate could never compete with love, though, because hate just doesn't compare.
After a viral moment pulls Luke and Juliette together once again over a decade after graduating from their rivaling universities, they'll have to decide if the third time is really a charm or if their unlikely encounters are nothing more than coincidences.
Buy Link: Amazon
---
January 2023
Title: Gluttony
Release Date: January 27, 2023
Series: Love is Cure, Vol. 1 – Vices & Virtues
Type: Novel
Buy Link: Amazon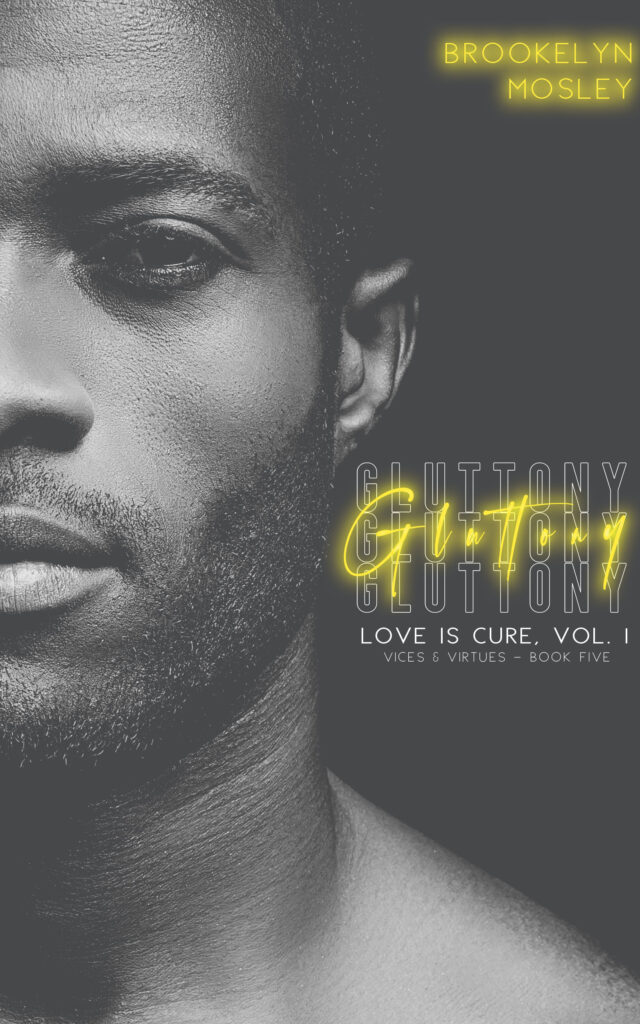 Synopsis:
Everett Peters is a gutsy retired boxer whose guileless gluttonous tendencies grow chronic as he battles guilt and grief following a gut-wrenching betrayal. Apryl Wilde is a tender-hearted celebrity personal trainer who thrives off temperance and is trying to rebuild her life after experiencing the betrayal of a traitorous pair she trusted and still has ties to. Failing in love was Apryl and Everett's reality. Falling in love was the last thing either of them wanted to do again. But when Everett and Apryl cross paths, they quickly realize love is the change they both have been craving.
EVERETT PETERS
"I was simply trying to escape an unpleasant situation when I returned home to New York City. I set my focus, the vision very clear – prepare for a special appearance that would help me start a brand new life post-retirement from boxing. Love was nowhere on the brain. Like… at all. It couldn't be. I'd just experienced the worse betrayal of my life, something I couldn't really be too upset over because I was once the villain in many other stories. But that didn't make what happened to me hurt any less, and I believed that hurt was too dark to let love in. Love should not have ever found me again with where my head was at. But it did, through a woman named Apryl Wilde. And I can't help but to feel like I have no choice but to fumble the bag to protect my future and my heart… and hers too."
APRYL WILDE
"I was simply trying to do my damn job and get my life back on track after being backstabbed by people I believed I could trust. The heartbreak I experienced was crushing. Cry every morning before I started my day, level of crushing. And what was worse was I couldn't even move past it like any other failed relationship because one villain in my story still had ties to my career. So, when I agreed to do a favor concerning Everett Peters, I set my focus, the vision very clear – to help him reach his fitness goals while freeing myself from the shackles of my past. I expected nothing more, nothing less. And not to fall in love, that's for damn sure! I mean… I'd been swimming – more like wading – in the dating pool, but I was just trying to get my feet wet. I wasn't at all prepared to find love, much less get drunk off it. But here I was, looking Everett Peters in the eyes and seeing more than just my way out of career misery. I saw my future. But I think I'm way too guarded to let love in as I should… for good reason. And I'm not sure my heart can handle another disappointment."
Gluttony is likely the one sin most don't consider a sin at all. And though it is associated with eating, this sin has less to do with consuming food and more to do with over-consuming and indulging in anything that leads to self-destruction. Can the virtuous beauty, who thrives off temperance, find it within herself to let her guard down to satiate the appetite of the gluttonous one with a dish best served from the heart, love?
Buy Link: Amazon
---
December 2022
Title: Home Before Midnight
Release Date: December 28, 2023
Series: Home for The Holidays
Type: Novelette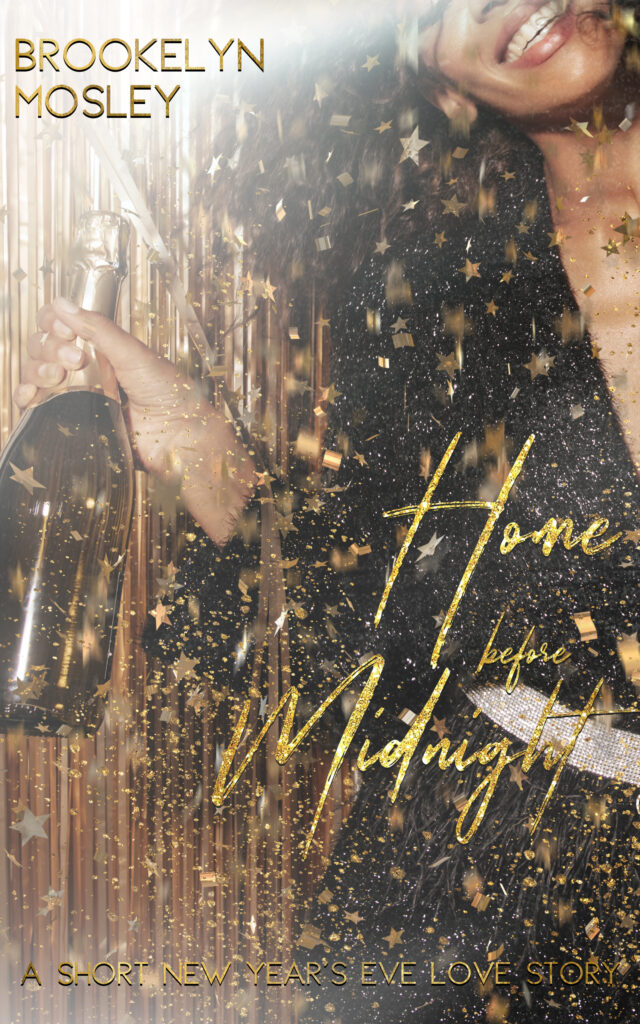 Synopsis:
Many believe a kiss at midnight on New Year's Eve portends the type of luck you will have in love that year. When the clock strikes twelve and the mood is right, lovers all over the world lock lips with the people they love… or at least who they like very much. It's folklore, superstitious. Many people do it and don't know why they do it.
Jaleel and Eva Gordon do.
Since the start of their relationship, they have exchanged a kiss as the ball dropped, believing it brought them good luck that year. Even when their marriage was in trouble, they maintained their tradition of sharing a kiss at midnight.
That kiss was probably what saved their marriage three years ago when they almost divorced… well, that and their son's one and only Christmas wish that got a separated Eva and Jaleel under the same roof for Christmas.
Which brings us to this NYE…
Things are finally fantastic between Eva and Jaleel again. In fact, things are better than ever. And as a result, they have been able to maintain their annual tradition of kissing at midnight on New Year's Eve. But because of circumstances beyond their controls this year, their midnight kiss tradition gets challenged when they find themselves in an unforeseen race against time.