T H E  T A S T E… a Screwdriver is not a "vanilla" drink although if you've tasted it enough times, you can spot hints of the flavor married in the taste. Because of the mix of orange juice and vodka, Screwdrivers are smooth going down and has a tinge of spice in the aftertaste. When you take your first sip, chances are you'll screw your face up at the taste. You can't help it. The vodka is potent and although it is hidden a bit by the orange juice, it does little to keep you from having this reaction. This drink is not like it's more acceptable drink sister, Mimosa. Though it's fruity, it isn't bubbly. Nor does it care to be. It's got bite. Liquid sass. A Screwdriver is a simple drink, an easy sip. All it takes is you having it once (a good mix at least) for you to want it all the time.
TITLE: S C R E W D R I V E R
(A vignette from the Drinks On Me Series)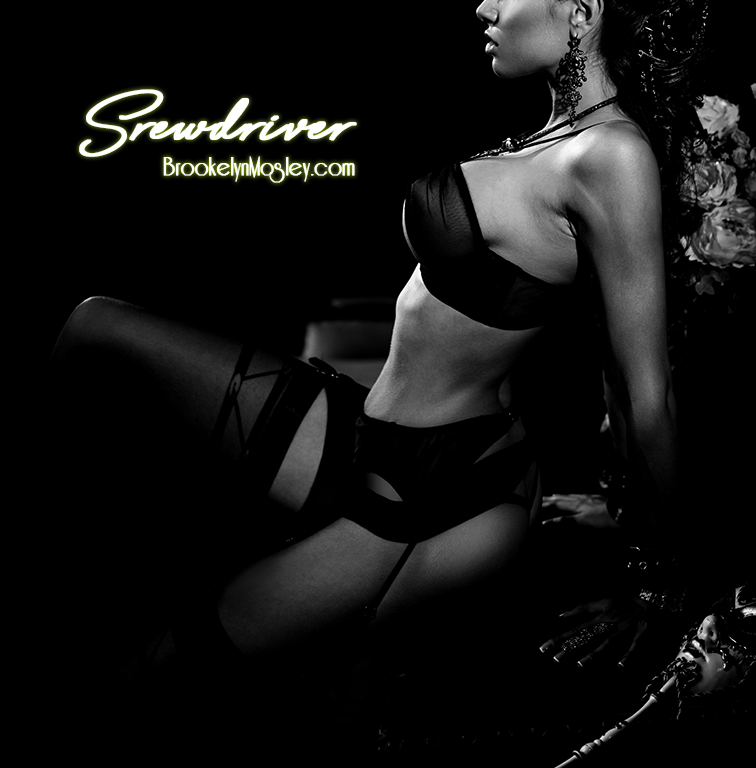 I pressed my mouth against his and tasted the vodka on his lips. The stubble of his beard tickled my chin and sent a charge between my thighs.