Author's Note: The first of a new blog series! Amazon offers a nice sample of my stories but I do have my favorite parts that are hidden deep within the pages of those stories. So I'm sharing them here, tiny snippets at least. Sample Saturday is a weekend series, showcasing bitesize samples of my published and unpublished short stories/novellas. Right now, there are 17 entries in the series, possibly a couple more since I'll be pulling a few samples from my Forbidden Anthology. Of course, there will be samples from future releases but we'll get there when we get there. Because my short story, Twice In Love, is re-releasing this month, I figured I'd start with that. Enjoy!…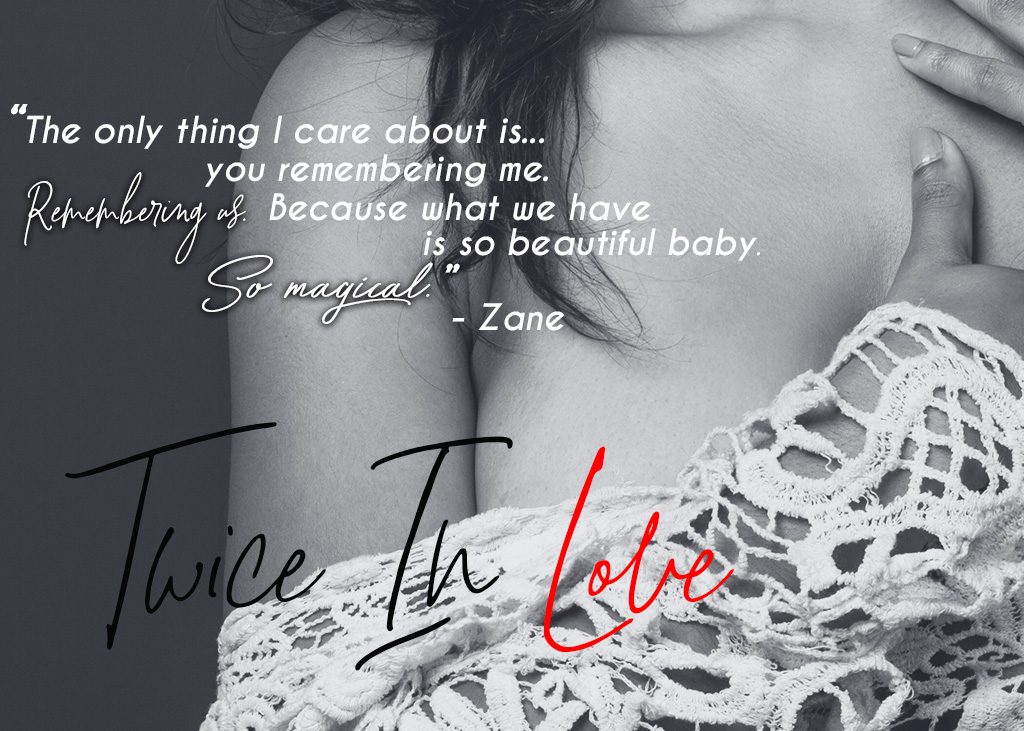 Zane was eliminating even more space between us when his ringing phone interrupted us.
He grunted as he pulled away then turned to get the phone out of his pocket. Took one glance and silenced the call, shaking his head.
I folded my lips into my mouth and turned toward the beach again.
"Sorry about that," he said.
I turned to face him. "Work?"
Zane sighed while nodding his head. He leaned back in his seat and stretched his legs out in front of him, lolling his head over the back of the bench.
"You know," I began, "you can go back to work, Zane. They need you—"
"You need me more."
"But—"
"Don't worry about them. Compared to you, everything else is a low priority, believe me, okay?"
I only blinked in response.
"I made that mistake already… putting my job first and look what happened. You would have never had the thought to jump in your car and drive for miles during a snow storm if I was at home with you."
"Zane—"
He placed his finger to my lips, so I'd stop speaking. "Don't worry about it. The only thing I care about is you remembering me. Remembering us. Because what we have is so beautiful baby. So magical."
Twice In Love is scheduled for a re-release later this month with 3 bonus scenes!
Synopsis:
Desiree met Zane the evening of Independence Day at Brooklyn's Coney Island. On Christmas Eve that same year, Zane brought her back there to ask her to be his wife. Two months later they exchanged vows. Then ten months after that she forgot it all… including Zane. Before they met, Desiree never thought she could fall in love with a man she barely knew. Can she do it again?